Joined

Feb 9, 2021
Messages

14
Reaction score

38
Points

13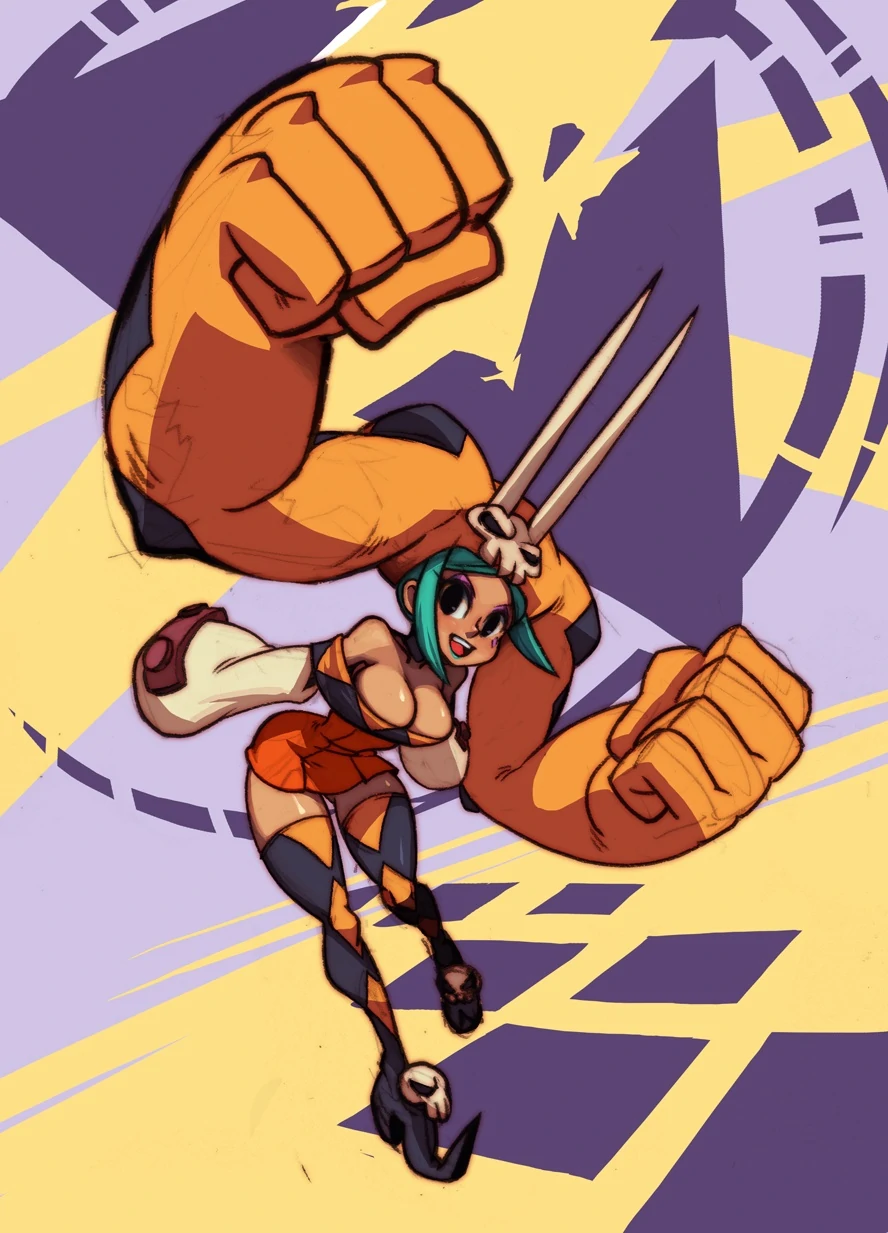 Thought I'd kick off the new Cerebella section with a thread where people can discuss/ask questions about all things Bella. Happy groopling!
---
General Resources
Bella's Mizuumi wiki page
(character overview, movelist and frame data, palettes, etc)
Bella's entry in KhaosMuffins' excellent team building guide
Dekillsage's Slapfest guide
(this is a little long winded and stream-of-consciousness, but there is some good stuff in here and it's worth a watch)
---
Combo Resources
Cerebella Combos Mizuumi wiki page
(Goes over some of her combo theory and most of the combos you need to know)
Combo routing guide after Pummel Horse depending on undizzy and other factors
(I'm going to eventually pull this info into the wiki)
2MK jMP jHK restand guide by yours truly
Mr Peck's
2HP jLPxN jHP restand
guide:
part 1
,
part 2
jd's explanation of how charge inputs work in Skullgirls
(in particular overcharge)
Mr Peck's breakdown of instant run followups
Some pictures for quick reference (blue buttons activate the run, purple buttons activate the followup):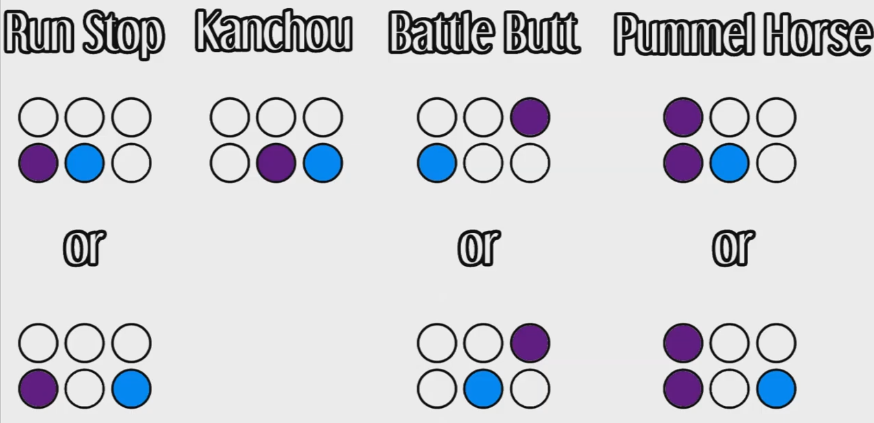 More in-depth guide of runstops specifically by yours truly
Assist conversions from DDrop and Dynamo compilation by yours truly
Happy birthday combo guide by yours truly
Lex's compilation of Bella midscreen assist kills
Lex's compilation of Bella double snap combos
Comparison of different double snap combos by meter gain (green = better):

---
Reset Resources
Wiki reset page
(not as well fleshed out as it could be, but there is some good stuff in there)
---
Misc. Resources
jd's compilation of Bella safejumps
(be sure to read the description)
---
That'll do for now, hopefully I can add onto this later.