Well-Known Member
Administrator
Administrator
Joined

Aug 30, 2013
Messages

2,417
Reaction score

2,147,483,647
Points

113
Age

32
Steam

Vadsamoht


Okay, so the new streams tab is live. There are some things that you should know about it:
UPDATE: ONLY DO THE PART IN SPOILERS BELOW IF YOU ARE USING HITBOX.TV
​
For some reason, scraping for all live streams that are playing SG isn't working right now. This means that the only way to get a stream to show up in the list is to submit it for moderator approval. You only need to do this once for each stream, by clicking on the Streams tab, then "" and filling in the URL for the stream:


You don't need to own the stream to submit it - please add any others you come across!

Even if your stream is approved by a moderator, it still will not show up if you haven't set your Twitch preferences correctly. Make sure that the following box is not checked: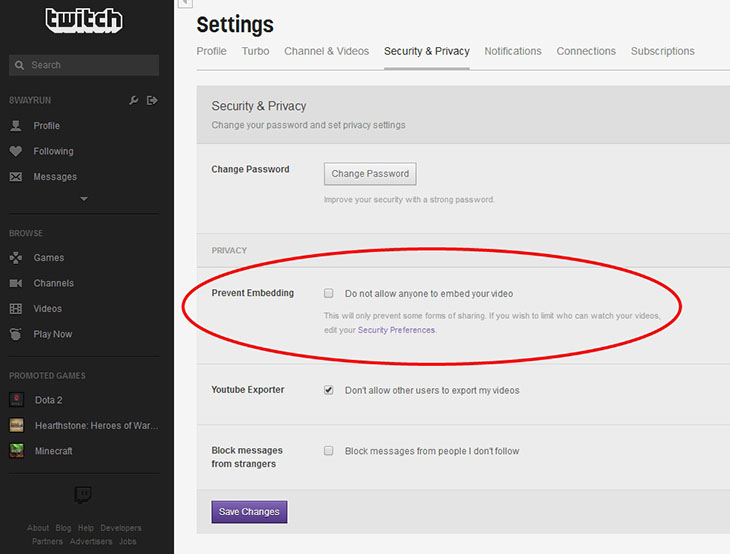 ​
Finally, while you are streaming on Twitch, you need to be listed as playing Skullgirls:





So far the only site enabled is twitch.tv. Other streaming sites (DailyMotion, LiveStream, Justin.tv, CyberGame.tv) are supported, but I'm not sure if people actually use those for SG so I've left them out for now. There's no option to add in nico streams, either.
The blocks on the forum index and news page are limited to 4 streams, and are currently chosen by the number of views (so if some streams seem to get priority, that is why).

Art/etc. streams are fine as well, so long as they are Skullgirls-related.
For any other questions, feel free to ask here.
Last edited: